Welcome to The Wethersfield Chamber of Commerce, Inc.
The Wethersfield Chamber proudly represents the oldest town in Connecticut, which is rich in history and designated as a Cultural District by the State of Connecticut, only the fourth town in the state to receive such high distinction. The Chamber represent its members through active engagement, advocacy, networking opportunities and by working hard to improve the local business environment.  Wethersfield  "Ye Most Ancient Towne in Connecticut"!
Looking to grow your business and meet new people? Consider joining the Wethersfield Chamber, sponsor or attend an event, engage in networking opportunities and view our detailed member directory. We have what your business needs and are dedicated to working hard for all our members.
Welcome New Chamber Members
Chamber Upcoming Fall/Winter Events
October 29, 2022 at Pitkin Community Center. BYOBF. $35 per person, Tickets go on sale August 5, details to follow.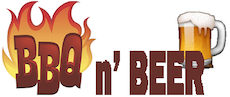 October 21, 2022 located at Webb Barn, Main St, Old Wethersfield. Details and cost coming soon.
Holidays on Main coming Thursday, December 1, 2022, Main St., Old Wethersfield. Accepting vendor applications now through 11/1/2022. Click here for application.