COMMUNITY SERVICE-VOLUNTEER HOURS
For students in grades 9-12 looking to fulfill community service hours, please contact the Chamber at 860-721-6200 (call-text) to volunteer at one or more of our events.  You can also email us at office@wethersfieldchamber.com.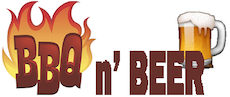 BBQ 'n Beer • CANCELLED October 21, 2022
Unfortunately, this event is cancelled for October 21, 2022 due to low ticket sales. The Chamber annually hosts our BBQ n" Beer This country themed occurs each October and features, music, barbecue, and of course – beer. ORDER TICKETS: https://www.eventbrite.com/e/annual-beer-bbq-tickets-419958807097?aff=ebdssbdestsearch
Chairperson: Cristina Orsini, D"Esopo Funeral Home, Debra Raymond, Eagle Eye Realty
Autumnfest • Fall 2023
Wethersfield Chamber Autumnfest replaces the former Cornfest event with more autumn appeal, live music, food, crafts, and more.
Chairperson: Richard Willard, The Jones Group-CT
Committee Members: Call us to Volunteer!
Wethersfield Spring Car Show • May 21, 2023
20 Trophies, Music, Cars and Food. $10 for show cars, spectators free. 10 a.m. to 2 p.m. at Samuel Webb School grounds, 51 Willow Street, Wethersfield. Learn more
Chairperson: Kim Notaro, Kim's Flower Shop
Committee Members: Debra Raymond, Eagle Eye Realty
Holidays on Main • Dec 1, 2022
This huge community event is held the 1st Thursday in December. The Silent Auction at the Webb Barn, Tree Lighting, Carol Sing, and Wagon rides along Main Street,will captivate the crowd for hours. Learn more.
Chairperson(s): Patricia Deperry, Chamber President
Committee Members: Mica Kerr, Boondoggle Beers, Bryce Hardy, The Charles Restaurant, Joshua Campbell, Webb Deane Stevens Museum, Leslie Esoian, Chamber Executive Director. Vendor Coordinators: Debra Raymond, Eagle Eye Realty, Cristina Orsini, D'Esopo Funeral Chapel.
Best of Wethersfield Annual Meeting and Awards Dinner • May
Held annually in Mid May, the "Best of Wethersfield" Annual Meeting and Awards Dinner Honors those Wethersfield Businesses and Chamber members who have the most votes per category. Also Honored that night is the Wethersfield Chamber's Member of the Year, Chamber Business of the Year, and the Town Volunteer of the Year. Learn More
Chairperson: Alana DiMarco, LIFE Publications
Committee Members:
Wethersfield State of the Town Annual Breakfast • March 10, 2022
This annual event takes place in the first quarter of every year wherein all dignitaries of the Town of Wethersfield come together and discuss the "state" of our town and highlights the successes of our constituencies.
Chairperson: Leslie Esoian, Chamber Executive Director
Scholarship Awards Night • June 2022
After applications are received and reviewed, the Chairperson and the Executive Director of the Chamber attend the Wethersfield High School Awards Night at to present the awards. The deadline to apply is April 15th
Chairperson: Debra Raymond, Eagle Eye Realty
Committee Members: Dorena Federici, Living Healthy with Dorena
Business After Hours • Monthly
The Chamber helps member businesses host after-hours networking events that are a bit more informal and a lot more social in nature. Want to host one at your place of business? Email office@wethersfieldchamber.com or call/text 860-721-6200
Chairperson: Jill Fletcher, Wethersfield Historical Society
Committee Members: Solidea Pitruzzello, Captain Morgan's Boat Rides & Charters
Halloween Boo Bash • October 29, 2022
The Halloween Boo Bash is new to the Chamber and is co-sponsored by Wethersfield Community Television. It's old fashioned Halloween Fun at its finest. Costume contest, selfie station, raffle prizes and more. ORDER TICKETS:
https://www.eventbrite.com/e/halloween-boo-bash-tickets-386412749937?aff=ebdssbdestsearch
Chairperson:
Leslie Esoian, Chamber Executive Director, President WCTV14
Committee Members:
Patrica Deperry-Berkshire Hathaway Home Services, Anna Laurie-BB Realty CT, Dorena Federici-Living Healthy with Dorena, Eileen Beaulieu-Wethersfield Community Television
Scarecrows Along Main • Month of October
Scarecrows Along Main is sponsored and organized by Old Wethersfield Shopkeeper's Association-OWSA (Explore Wethersfield) since 1995. This is an annual event where local businesses create handmade scarecrows and display them along the main hub of Main Street in Old Wethersfield. Many are created to showcase one's business, while others are simply made with love and enjoyment. We cannot wait for you to see what the Chamber has for a scarecrow this year! Thank you to the OWSA for bringing this wonderful autumn stroll to our town for the past twenty-seven years; applications for submission can be found on their website here.
Chairperson: Old Wethersfield Shopkeepers Association