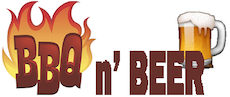 BBQ 'n Beer • November 2022
The Chamber annually hosts our BBQ n" Beer This country themed occurs each October and features, music, barbecue, and of course – beer.
Fireworks • Rescheduled to 2023
This great "kickoff to summer event" is held annually at Cove Park in June. We rely on our area businesses for their sponsorship and the Town of Wethersfield for their support. Learn more.
Chairperson: Alana DiMarco, Life Publications
Co-Chairperson: Todd Lamore, Lamore's Gulf Station
Wethersfield Spring Car Show • May 15th, 2022
20 Trophys, Music, Cars and Food. $10 for show cars, spectators free. 10am to 2 pm at Samuel Webb School grounds, 51 Willow Street, Wethersfield. Learn more
Chairperson: Kim Notaro, Kims Flower Shop
Holidays on Main • Dec 1, 2022
This huge community event is held the 1st Thursday in December. The Silent Auction at the Webb Barn, Tree Lighting, Carol Sing, and Wagon rides along Main Street, will captivate the crowd for hours. Learn more.
Best of Wethersfield Annual Meeting and Awards Dinner
Held annually in Mid May, the "Best of Wethersfield" Annual Meeting and Awards Dinner Honors those Wethersfield Businesses and Chamber members who have the most votes per category. Also Honored that night is the Wethersfield Chamber's Member of the Year, Chamber Business of the Year, and the Town Volunteer of the Year. Learn More
Chairperson: Alana DiMarco, LIFE Publications
Wethersfield State of the Town Annual Breakfast
March 10, 2022
We are happy to be able to have an in person breakfast meeting! Meet our local and state government reps. Full breakfast starts at 8:00 and program to start at 8:30.
Scholarship Awards Night
After applications are received and reviewed, the Chairperson and the Executive Director of the Chamber attend the Wethersfield High School Awards Night at to present the awards.
The deadline to apply is extended to April 15, 2022
Business After Hours • Monthly
The Chamber helps member businesses host after-hours networking events that are a bit more informal and a lot more social in nature. Want to host one at your place of business? Email Wethersfield@sbcglobal.net or 860-721-6200