AnnieMac Home Mortgage
AnnieMac Home Mortgage
Mortgage Origination
Contact
:
Chris
Sawyer, Mortgage Loan Originator
Biography
Licensed Mortgage Originator with AnnieMac Home Mortgage, Chris Sawyer is an expert on providing superior customer service and in meeting the mortgage needs of current and future homeowners.  With almost twenty years of experience in the industry, Chris is able to help customers navigate through the homebuying and home refinancing process by using his wealth of knowledge as a well-qualified mortgage professional. Chris, located in Cromwell CT, has helped hundreds of clients in CT, MA, and RI make their dreams of homeownership a reality.
Chris has extensive experience specializing in a variety of refinancing and purchase mortgage options, including loans for consumers through Conventional, FHA, USDA, VA and Renovation financing.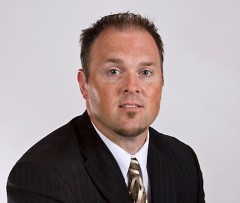 Chris Sawyer
Mortgage Loan Originator ‑ NMLS# 39345
AnnieMac Home Mortgage
465 Waverley Oaks Road, Suite 220
Waltham, MA , 02452
Email CSawyer@Annie-Mac.com
Tel 781-472-3918
Cell 860-878-8730
Fax (781) 472-3918
Web https://chrissawyer.annie-mac.com