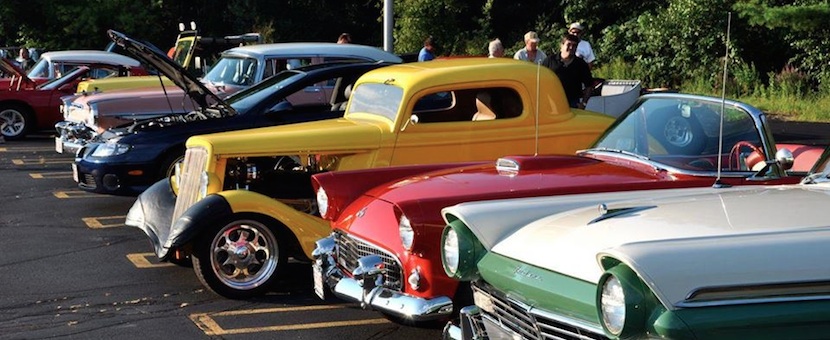 Our Members Get Involved
Town Committee Participation
The Chamber also is a liaison member of the Economic Development and Improvement Commission (EDIC)
Chamber Committees and Programs
Business After Hours (BAH) Committee
This committee reaches out to businesses for BAH opportunities, helps coordinate the details and helps get attendees. These are a great, low cost way to bring attention to your business!  If you are interested in hosting a Business After Hours, please contact the committee chairperson.
Jeff Foley, Minuteman Press, Chairperson
Sandra Cook, Home Helpers Home Care, Chairperson
Car Show Committee
This annual event, which is held with the "Over the Hill Gang," attracts 100 classic and muscle cars – 15 trophys awarded!
Kim Notaro, of Kim's Flower Shop is the Chairperson
Cornfest Committee
This community event is held the 3rd Saturday in September. With 100 booths, inflatables, pony and hayrides, food, entertainment and sponsors along with well over 5,000 guests, this a true community event.
Todd Lamore, Lamore's Gulf Station, Chairperson
Alana DiMarco, Life Publications, Co-Chairperson
Executive Committee
Made up of the President, Immediate Past President, Vice President, Treasurer, Secretary and Executive Director, this committee looks at Chamber Strategic Planning and By-Laws.
Finance Committee
Our Treasurer, along with a select few that comprise this committee, prepares the annual budget, reviews our monthly finances, and make suggestions to the board based on the results.
Treasurer, Brian Wilkinson, Barron, Yanaros & Carouso is Chairperson
Fireworks Committee
This great "kickoff to summer event" is held annually at Cove Park in May We rely on our area businesses for their sponsorship and the Town of Wethersfield for all of their dedication and support.
Todd Lamore, Lamore's Gulf Station, and
Alana DiMarco, Life Publications are the chairs
Holidays on Main
This huge community event is held the 1st Thursday in December. The Silent Auction at the Webb Barn, Tree Lighting, Carol Sing, and Wagon rides along Main Street, will captivate the crowd for hours.
Diane McAdams, EXP Realty, is the chair
Scholarship Committee
Committee members, meet and review the scholarship applications. The Chairperson and the Executive Director attend the Awards night at for the Wethersfield High School to present the awards.